Heather Gunn is a Masters prepared registered nurse, certified clinical hypnotherapist (CCHt), ordained minister, spiritual/intuitive counsellor and Usui Reiki Master Teacher who offers Quantum Healing Hypnosis Technique (QHHT), Introspective Hypnosis, and Reiki sessions / Reiki classes at One Spirit in Fort Macleod, Alberta. Having learned QHHT and Introspective Hypnosis, Heather practices hypnotherapy as a clinical hypnotherapist at the advanced level. Having attended the QHHT Level 3 review, she practices the QHHT method the way Dolores Cannon designed it to be used. Through the mind change process she so passionately believes in, Heather has guided hundreds of clients toward health, happiness and peace through regression hypnosis. Heather has been a Reiki Master Teacher for nearly 30 years, finding it to be a wonderful augment to her nursing practice as well as her hypnotherapy practice. She is currently completing a PhD in Integrative Medicine.
My Story
0ver 50 years ago, I had a near-death experience. Following a mis-diagnosed ruptured appendix, I was mistakenly treated for stomach flu for several days. By the time the correct diagnosis was made, I was in a coma and given only a 50/50 possibility of surviving. Following that event, I developed a sixth sense about the world. Several years ago, while working in the sacred environment of hospice and end-of-life care, I received my calling to practice energy medicine - a bridge or channel between body, mind and Spirit for the healing process to occur.

I have been a Registered Nurse for nearly 40 years, practicing in Canada and the US, with nine of those years spent serving my beloved Canada as a nursing officer in the Canadian Air Force. I have worked in oncology, hospice, ER, OR, medicine/surgery, long term care, physical rehab, rheumatology, nursing education, and research. Although my nursing career has been a rewarding one, my spiritual growth has always remained front and center. As a practitioner of Quantum Healing Hypnosis Technique (QHHT) and Introspective Hypnosis, and as a Reiki master teacher, I have discovered the depth of beauty within the spiritual dimension while working with my clients across Canada. Maintaining membership with the International Medical and Dental Hypnosis Association, Canadian Federation of Clinical Hypnosis, Canadian Holistic Nurses Association, and International Association of Reiki Professionals has cemented my belief that sharing a common spiritual journey has great rewards. I have also become keenly aware of the unnecessary body, mind and spiritual suffering that exists so rampantly around us through the profound responses I have received with respect to my bi-monthly contribution to award-winning Quirk magazine (One Spirit - quirkmagazine.net). Over the years, I have had the honor of being presented in public service films representing Pikes Peak Hospice and Palliative Care (Colorado Springs), Lethbridge College, and the Saskatchewan Department of Education - all serving to strengthen my desire to be of service to others. I am a busy beaver but I am told that staying busy will keep me honest!

Many years ago, while studying in Ottawa under a psychic who worked with the Royal Canadian Mounted Police to find missing children, I learned that the mind is capable of so much more than we give it credit for. Also, as a hospice nurse assisting individuals to transition between life and physical death, I discovered that we find out so much about living from those who are dying. Their messages confirm that we are much more in control of our health and well-being than we realize. Those messages tell us that your body has the wisdom and the power to heal itself. Many wonderful, caring healthcare providers choose to put their complete faith in modern (allopathic/Western) medicine. However, this paradigm of disease is based largely upon the eradication of symptoms that are simply attempting to tell us that something is wrong. We continue to shoot the messenger! I believe that modern medicine is clearly effective for infectious disease and emergencies, however it is incomplete in the treatment of many physical, emotional and mental diseases and illnesses.

Sadly, today's healthcare providers often lose sight of how important the patient's belief system is in determining recovery from illness. In subtle ways, the patient is conditioned to place emphasis on the disease process rather than on the healing process. Those who search for help through traditional "talk therapy" (counselling) or traditional hypnosis (often only 1 or 2 hours in length), often report that they typically miss the mark in researching the deeper, critical layers of the psyche, leaving the individual feeling unfulfilled and lacking the healing they so desperately desire. The system I use is several hours in length and manages to get to the real root of the problem. Clients from as far away as St. Johns, NFLD and Victoria, B.C. as well as a number of U.S. locations and across the globe have come all the way to Fort Macleod to receive the benefit of this tried and true system. For evidence of the reality of the mind-body connection, I believe you will find the following videos to be very insightful:

• Dr. Bruce Lipton, cell biologist, describes how thoughts, emotions and beliefs lead us toward health or toward disease - video
• Gregg Braden presents a video showing a bladder tumor dissolving through the power of the mind and prayer
• With only hours left to live, Anita Moorjani survives physical death to tell her fascinating, inspirational story - video

Experience has shown me that we sometimes fail to properly connect with our client/patient in order to provide an opportunity for healing to occur because we fail to open our minds to the potential of the body to heal itself. My own ability to connect with my patients in a meaningful way was honed during my years working in the areas of oncology, hospice, physical rehabilitation, rheumatology, emergency, long-term care and nursing education. I have seen first hand how connection between mind, body and Spirit are undeniably key to healing, happiness and peace. I invite you to hear my own spiritual journey through my interview with Julia Cannon on The Metaphysical Hour BBS Radio Show on October 21, 2016. You can listen to my story here. You may also be interested in listening to my interview with Antonio Sangio, teacher of Instrospective Hypnosis here: https://www.youtube.com/watch?v=LzfNv5HIQlI. You may also connect with me to learn about regression hypnosis through QHHT on my Youtube video at https://www.youtube.com/watch?v=yP93BEBkWUs .

It is my privilege to assist you in bringing the human spirit into your healing process. Following your session, I am also deeply interested in hearing from you in order to ensure your progress and success throughout the healing process. Contact me today to find out how we can accomplish healing by exploring your past, together.
To book QHHT, Introspective Hypnosis or Reiki, see the Contact page. For sessions across Canada, please see the Menu: Sessions in Canada page.
Heather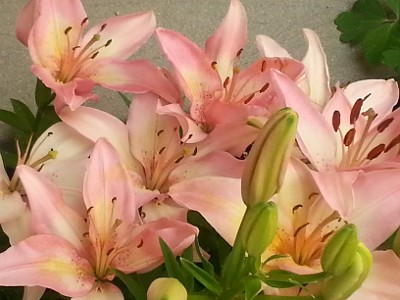 Medical disclaimer: The contents and information displayed on this website are for informational use only, and is not intended to be a replacement for professional medical advice, diagnosis, or treatment. Heather Gunn will not be liable for any direct, indirect, consequential, special, exemplary, or other damages arising from the application of information on this website or a regression hypnosis session or Reiki session.